Eating yourself thin?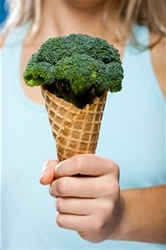 The Bible presents many suggestions on what to avoid and what to do to live a healthier life. Of course today we see many scientists and professionals advocating a similar diet to the bible. Incredibly the bible was written over a period of a few thousand years, therefore it's even more amazing that they had health principles back then which science today has only started looking at!
What did the apostle John wish concerning Gaius?
Beloved, I pray that you may prosper in all things and be in health, just as your soul prospers
3 John 2
What did God promise His people anciently?
"So you shall serve the LORD your God, and He will bless your bread and your water. And I will take sickness away from the midst of you.
Exodus 23:25
Upon what conditions was freedom from diseases promised?
and said, "If you diligently heed the voice of the LORD your God and do what is right in His sight, give ear to His commandments and keep all His statutes, I will put none of the diseases on you which I have brought on the Egyptians. For I am the LORD who heals you."
Exodus 15:26
What does the psalmist say the Lord does for His people?
Who forgives all your iniquities,
Who heals all your diseases,
Psalm 103:3
What constituted a large part of Christ's ministry?
how God anointed Jesus of Nazareth with the Holy Spirit and with power, who went about doing good and healing all who were oppressed by the devil, for God was with Him.
Acts 10:38
So ought not this woman, being a daughter of Abraham, whom Satan has bound—think of it—for eighteen years, be loosed from this bond on the Sabbath?"
Luke 13:16
And Jesus went about all Galilee, teaching in their synagogues, preaching the gospel of the kingdom, and healing all kinds of sickness and all kinds of disease among the people.
Matthew 4:23
THE BIBLE SPEAKS OF OUR BODIES
Why should the health of the body be preserved?
For you were bought at a price; therefore glorify God in your body and in your spirit, which are God's.
1 Corinthians 6:20
What is the body of the believer said to be?
Or do you not know that your body is the temple of the Holy Spirit who is in you, whom you have from God, and you are not your own?
1 Corinthians 6:19
What will God do to those who defile this temple?
If anyone defiles the temple of God, God will destroy him. For the temple of God is holy, which temple you are.
1 Corinthians 3:17
FOOD-PRINCIPLES-NOT FOOD FADS
What example did Daniel set in this matter?
But Daniel purposed in his heart that he would not defile himself with the portion of the king's delicacies, nor with the wine which he drank; therefore he requested of the chief of the eunuchs that he might not defile himself.
Daniel 1:8
With what food did he ask to be provided?
"Please test your servants for ten days, and let them give us vegetables to eat and water to drink.
Daniel 1:12
What was the original diet prescribed for man?
And God said, "See, I have given you every herb that yields seed which is on the face of all the earth, and every tree whose fruit yields seed; to you it shall be for food.
Genesis 1:29
Why did the Lord restrict the Hebrews in their diet?
For you are a holy people to the LORD your God, and the LORD has chosen you to be a people for Himself, a special treasure above all the peoples who are on the face of the earth."You shall not eat any detestable thing.
Deuteronomy 14:2,3
REST, CHEER, AND HIGH PURPOSE
What effect does cheerfulness have upon the health?
A merry heart does good, like medicine,
But a broken spirit dries the bones.
Proverbs 17:22
How did the Saviour provide rest for His disciples?
And He said to them, "Come aside by yourselves to a deserted place and rest a while." For there were many coming and going, and they did not even have time to eat.
Mark 6:31
How are we exhorted to present our bodies to God?
I beseech you therefore, brethren, by the mercies of God, that you present your bodies a living sacrifice, holy, acceptable to God, which is your reasonable service.
Romans 12:1
What high purpose should control our habits of life?
Therefore, whether you eat or drink, or whatever you do, do all to the glory of God.
1 Corinthians 10:31